Way back when I first started blogging, I did one of these What's in My Bag Posts with my Longchamp tote bag. Since I came across the Rue La La handbag guide, I was inspired to do another post showing you what I have in my small crossbody bag! As you probably already know, Rue La La is one of my favorite shopping websites! If you haven't joined already, you can here :) This bag I actually found on Rue over the summer, my off white scalloped Kensie bag has served me well the past few months. I really love crossbody bags, this one and my monogrammed one from Personalized From Me to You are just the right size for me and my college schedule. I also really like neutral bags that go with everything, because as much as I love handbags, as a college student I don't really have the budget to buy that many, or the space to store them all in my apartment, so I rarely switch bags out for each outfit I wear.
Since I have a large tote for my books, and another for my dance bag, I usually only need my phone, keys, and wallet for around campus or out shopping. In high school, I used to carry big bags and throw just about anything I could have ever needed in them! This was partially because I was in photography classes, and it was a lot easier to carry my camera in a purse than carry a separate camera bag.
I have in my bag:
My keys and school ID
My wallet with my various cards
My iPhone
A compact mirror, lip balm, and mascara
Other favorite cross body bags:
GiGi New York
Tory Burch
Kate Spade
GiGi New York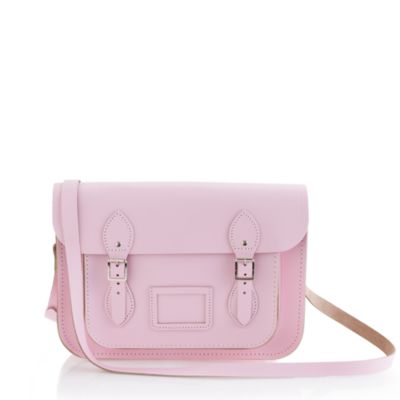 Cambridge Satchel Company for J. Crew
Kate Spade
What's your favorite type of bag?
Have you checked out the handbag guide from Rue La La?
Thanks for reading!